Distribute My Podcast to Other Platforms
Before you can distribute your podcast, you must have a hosted channel on Edifi. To start and host a podcast on Edifi. Read this article. Start and Host a Podcast on Edifi
You can find your feed URL in your studio by following the steps below, and you can submit it to other platforms.
First, navigate to the Channels page by clicking "Channels" on the menu. Then click on the channel you want to distribute to other platforms.

You will find your feed URL shown in the image below.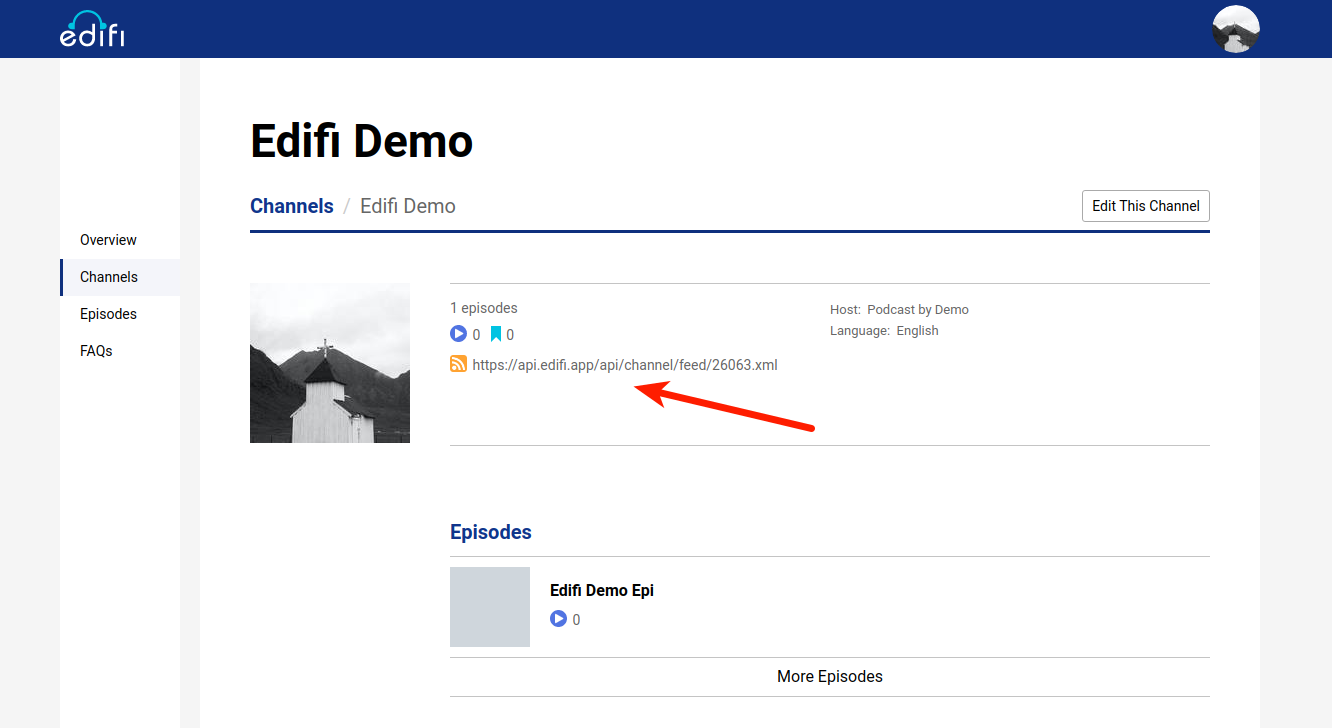 Note: The channel must have been approved and published before you can retrieve the feed