How Can I Manage My Download Settings?
To manage your download settings, tap/click the "Account" tab on the menu, then tap/click "Auto Download Settings".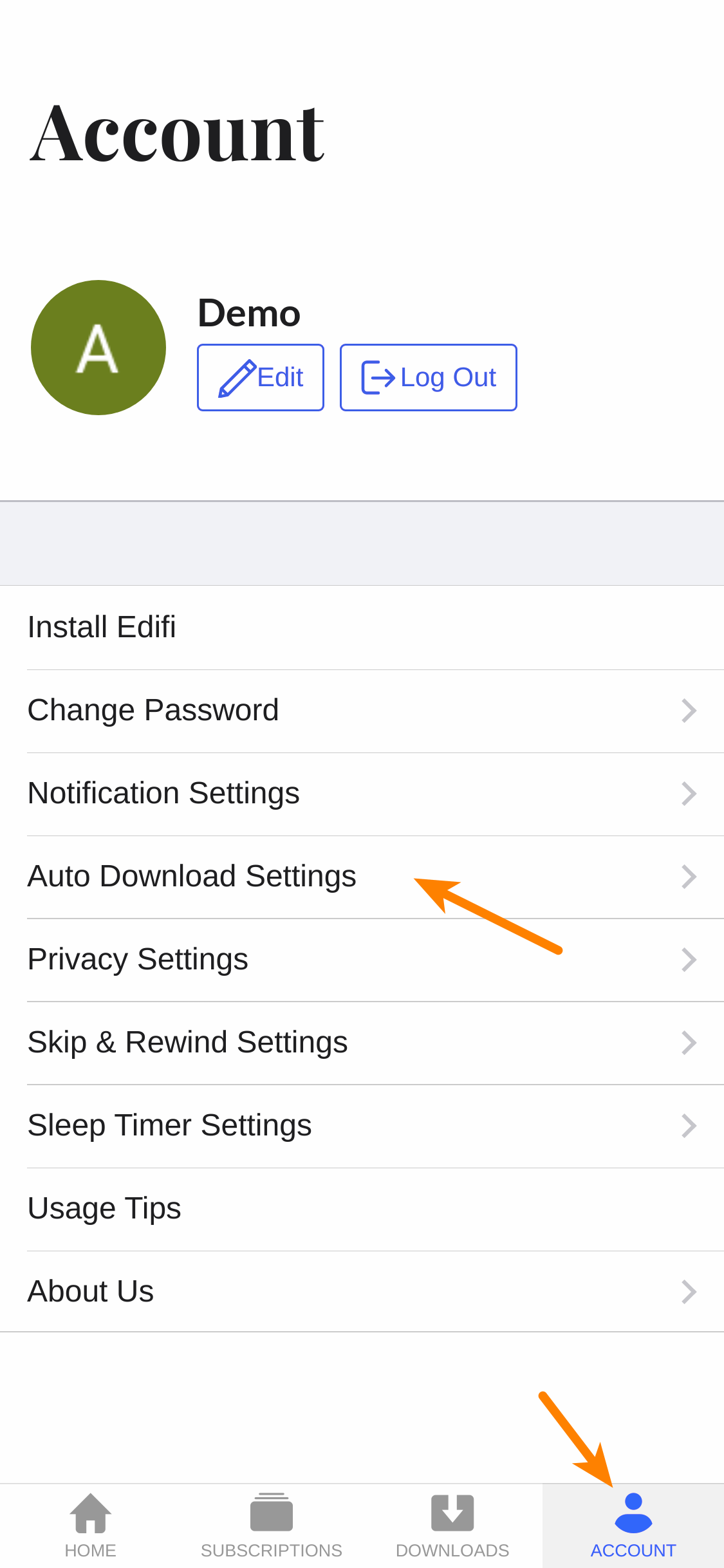 On the Auto Download Settings page, you will see a list of all your subscribed channels. Toggle the switch to enable/disable auto download for the corresponding channel. Please note that you must subscribe to a channel before you can enable auto download.